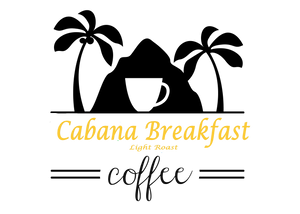 Nothing says relaxing like waking up in your cabana to watch the sunrise over the ocean with a fresh cup of coffee in hand.  With our light roasted Cabana Breakfast blend, it's just like being there; smooth and relaxing with enough pep to get you going each day.
Our proprietary blend of Central American, Indonesian and African coffees combine to form just the right mix to start your day.


ALL FRESH ROASTED COFFEE IS PROUDLY ROASTED, BLENDED, AND PACKAGED IN THE USA.